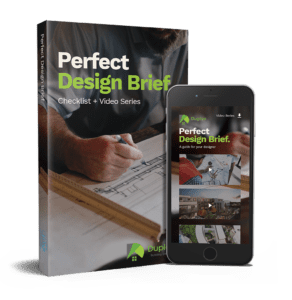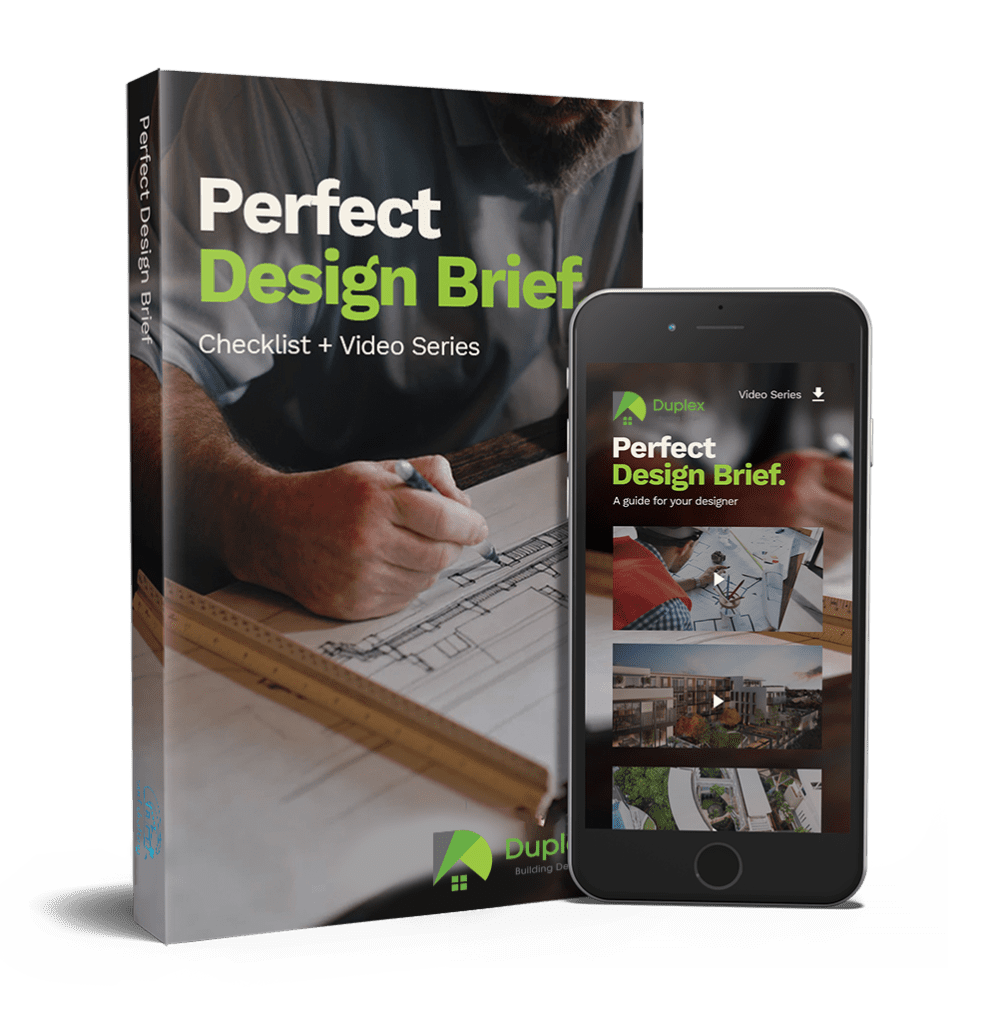 FREE DOWNLOAD
PERFECT DESIGN BRIEF
Get your FREE Checklist and 3 Part Video on "How To Prepare the Perfect Design Brief in less than 30 minutes"
Free BASIX + Consultant Liaison
This is saving of up to $500.00
We think good judgement and impeccable taste should be rewarded, so if you engage Duplex Building Design to design your new home or renovation we will throw in a free Basix Certificate valued at $300 and all council and consultants liaison valued at $200. Get in touch to discuss the details
A $50 Gift for a Referral​
Love our work? Then please tell your friends!
Word of mouth is a powerful tool and we pride ourselves on making sure every Duplex Building Design customer is a satisfied customer. So if you're stoked with the design and drafting work we did for your project , then share the love! When someone who referred to us signs a contract of engagement, we'll send you a $50 Bunnings Gift Card as a thank you, to go towards your new project.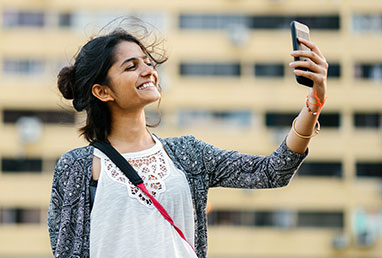 Put up our sign and take a sign selfie on social media​
Congratulations! You've got council approval – thanks to our design and drafting genius of course – and you're all set to bring in the builders, so why not make the temporary fence on site work for you? Pop into our office and pick up a Duplex Building Design promo sign to display during your works, and we will give you a $100 Bunnings voucher. Take a fun photo of yourself with it for us to use on social media and we'll up the offer to $200. 
We found Nathan and the team at Duplex Building Design great in bringing all our ideas into the design of our home in a timely and professional manner. We found them to be flexible in their approach and informative in relation to council building requirements as well as recommending products that suited our house plans and design. On the success of our house design we also used Duplex to design our small townhouse development and they were fantastic in all facets of the planning process
We used Nathan and his team at Duplex Building Design for our dual occupancy design at Oak Flats, we were very pleased with how professional Nathan was, he listened to our ideas and was able to gain approval in council with minimal fuss. The whole process was professional and smooth and will be coming back for our next investment project.
We were blown away by Nathan and the way he helped us with our renovation design and granny flat on our property at Cronulla. We had a bad experience with the previous designer so came into this process nervous, Nathan was professional and easy to communicate with, he helped us through each stage of the process from the initial design through to the council approvals. Our project is approved and we are looking forward to starting. We can't recommend Nathan and his staff more highly enough.
This was the first time we had plans drawn up and was not sure what to expect. Nathan was prompt and listened to what we wanted with our unit development and provided exactly what we asked for as well as two other options to show what could be achieved. We needed one small revision which was completed within 4 hours and we are extremely happy with the service. We will defiantly use Duplex Building Design again in the future.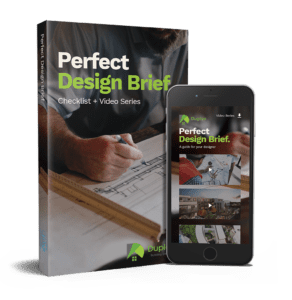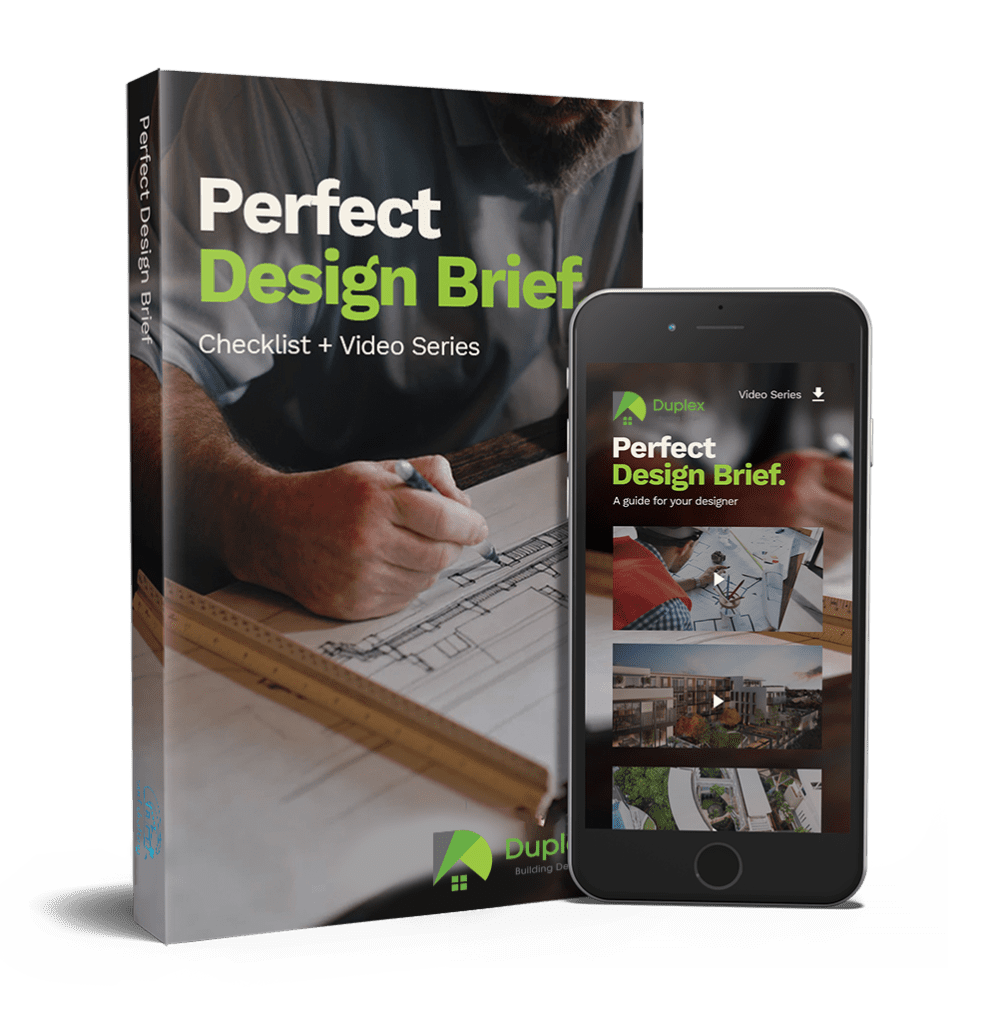 FREE DOWNLOAD
PERFECT DESIGN BRIEF
Get your FREE Checklist and 3 Part Video on "How To Prepare the Perfect Design Brief in less than 30 minutes"