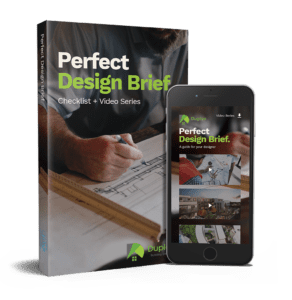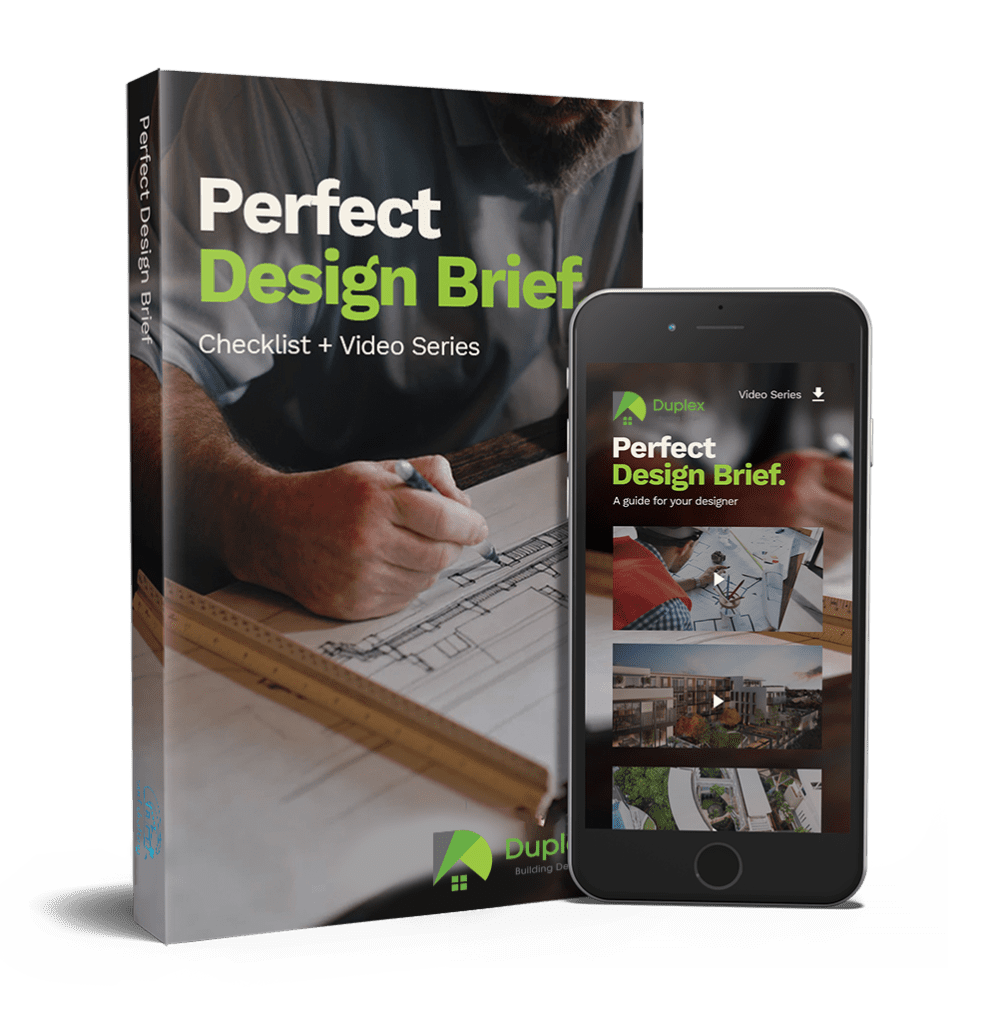 FREE DOWNLOAD
PERFECT DESIGN BRIEF
Get your FREE Checklist and 3 Part Video on "How To Prepare the Perfect Design Brief in less than 30 minutes"
Duplexes + Dual Occupancies
Do you need a custom design for your new home, granny flat, duplex or dual occupancy project? Here we can work with you closely to find our your brief and requirements. We will then prepare a custom design concept plan so that you can get quotes from your builder.
Turn to Duplex Building Design for Dual-Living Home Designs
Are you looking for an experienced company that created different dual-living home designs? Look to the trusted professionals at Duplex Building Design. With nearly 10 years' experience in the industry, our team possess the training and the skills to create a beautiful and comfortable dual home.
If you are looking for a property investment that doubles your income, doubles your equity growth and maximises the value of your land, then a duplex or dual occupancy development could be a great option for you.
Duplexes and Dual Occupancies are a low cost way of adding value to your existing home site as well as increasing the house density in established older suburbs with great sized house blocks.
With land becoming increasingly more valuable, the duplex and dual occupancy developments are more popular than ever. Duplex Building Design specialised in these kind of developments, hence the name of our business. With our wealth of experience and knowledge we can design a development that has two attached or detached dwellings on one allotment of land. Subject to council's local environmental plan (LEP) and council approval, your duplex or dual occupancy home may be subdivided as either Torrens or Strata title.
Our main goal is to remove the stress from designing your new home and getting the Development Application or Complying Development approved.
Duplex or Dual Occupancy Brief
It's final you speak with an expert who understands the planning process for a dual occupancy or duplex development. Duplex Building Design takes the stress out of the process right from the beginning.
We will look at the following key areas from the initial design brief meeting upon engagement.
The size and orientation of your Lot
The way your land falls
The width of your block to comply
The size of your duplex and number of rooms
Parking requirements
Potential impact on neighbouring properties
Budget of the duplex
Zoning of your lot
Floor Space Ratio (FSR)
Setbacks and restraints
Benefits of Dual-Living House Designs
There are multiple advantages to investing in dual-occupancy homes. The leading reasons why we think this is a lucrative option are: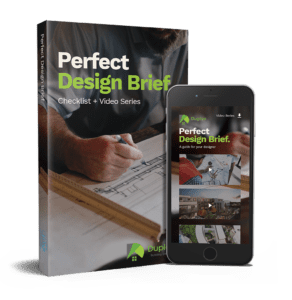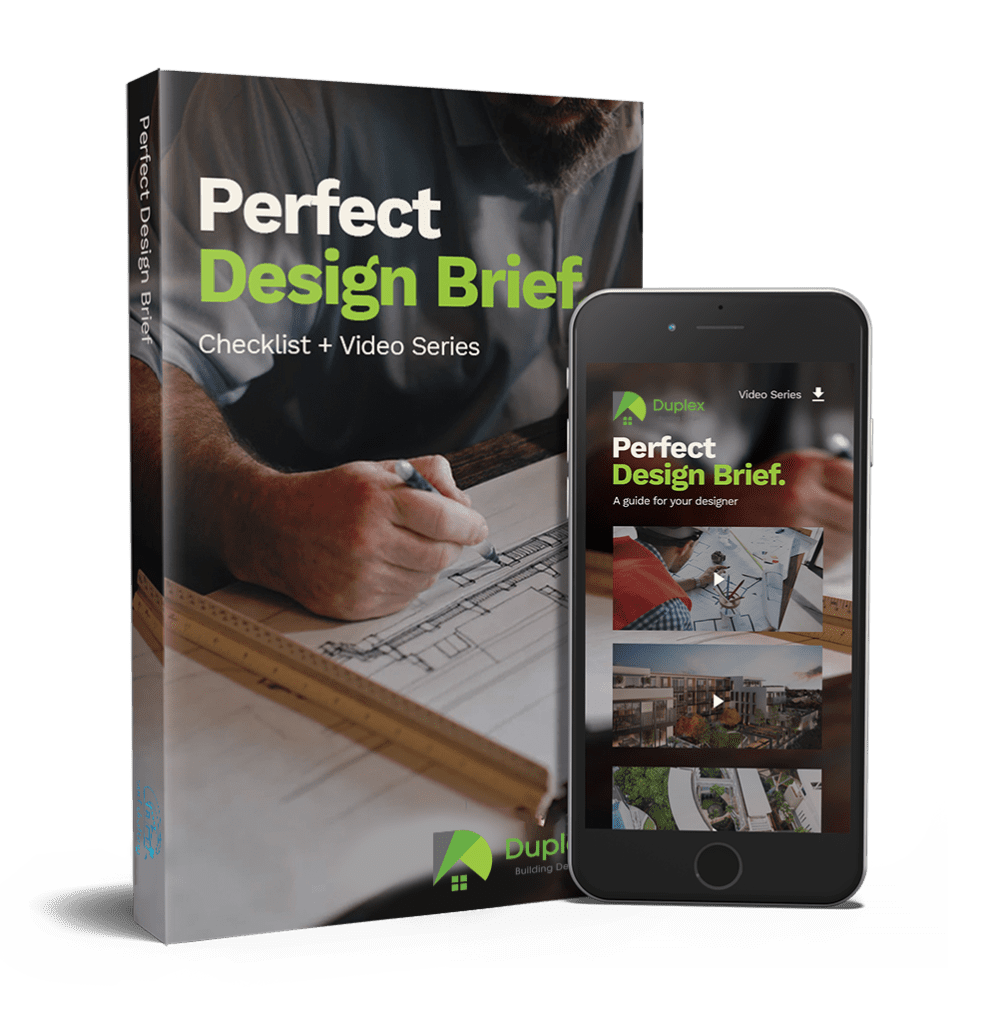 FREE DOWNLOAD
PERFECT DESIGN BRIEF
Get your FREE Checklist and 3 Part Video on "How To Prepare the Perfect Design Brief in less than 30 minutes"
Related Services We Provide to Dual-Living Home Plans
Our experienced team is proud to offer services other than dual-house designs. Other examples of how we assist our customers include: 
Extensions and additions: We understand that homeowners want the flexibility to change the layout of their house to suit their needs. We offer the option of adding a garage, deck and ground or first-floor extension to a home to make it more convenient for a growing family. 
All-inclusive package: Our team not only plans your design but works to make those plans a reality. We work with our clients each step of the way from an initial drawing until completion of the project. Our customer service team can provide you with a detailed explanation of the process during your initial consultation. 
Granny flats: Do you own a small piece of land and want to build a small studio or recreational space? We can help. Our team can create a design for a modern, yet affordable granny flat for extra income or creative space. 
Request a Quote
We help make your DA and architectural plans easy!
About Duplex Building Design
The Duplex Building Design team understands the importance of designing a home that buyers and tenants can enjoy for years to come. Our unique approach to putting together dual-housing plans takes the stress out of the process and leaves you with nothing but a durable home. 
Reach out to us today to speak to an experienced member of our team regarding dual-occupancy house designs.
We found Nathan and the team at Duplex Building Design great in bringing all our ideas into the design of our home in a timely and professional manner. We found them to be flexible in their approach and informative in relation to council building requirements as well as recommending products that suited our house plans and design. On the success of our house design we also used Duplex to design our small townhouse development and they were fantastic in all facets of the planning process
We used Nathan and his team at Duplex Building Design for our dual occupancy design at Oak Flats, we were very pleased with how professional Nathan was, he listened to our ideas and was able to gain approval in council with minimal fuss. The whole process was professional and smooth and will be coming back for our next investment project.
We were blown away by Nathan and the way he helped us with our renovation design and granny flat on our property at Cronulla. We had a bad experience with the previous designer so came into this process nervous, Nathan was professional and easy to communicate with, he helped us through each stage of the process from the initial design through to the council approvals. Our project is approved and we are looking forward to starting. We can't recommend Nathan and his staff more highly enough.
This was the first time we had plans drawn up and was not sure what to expect. Nathan was prompt and listened to what we wanted with our unit development and provided exactly what we asked for as well as two other options to show what could be achieved. We needed one small revision which was completed within 4 hours and we are extremely happy with the service. We will defiantly use Duplex Building Design again in the future.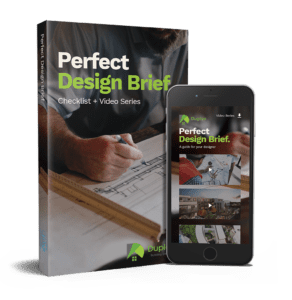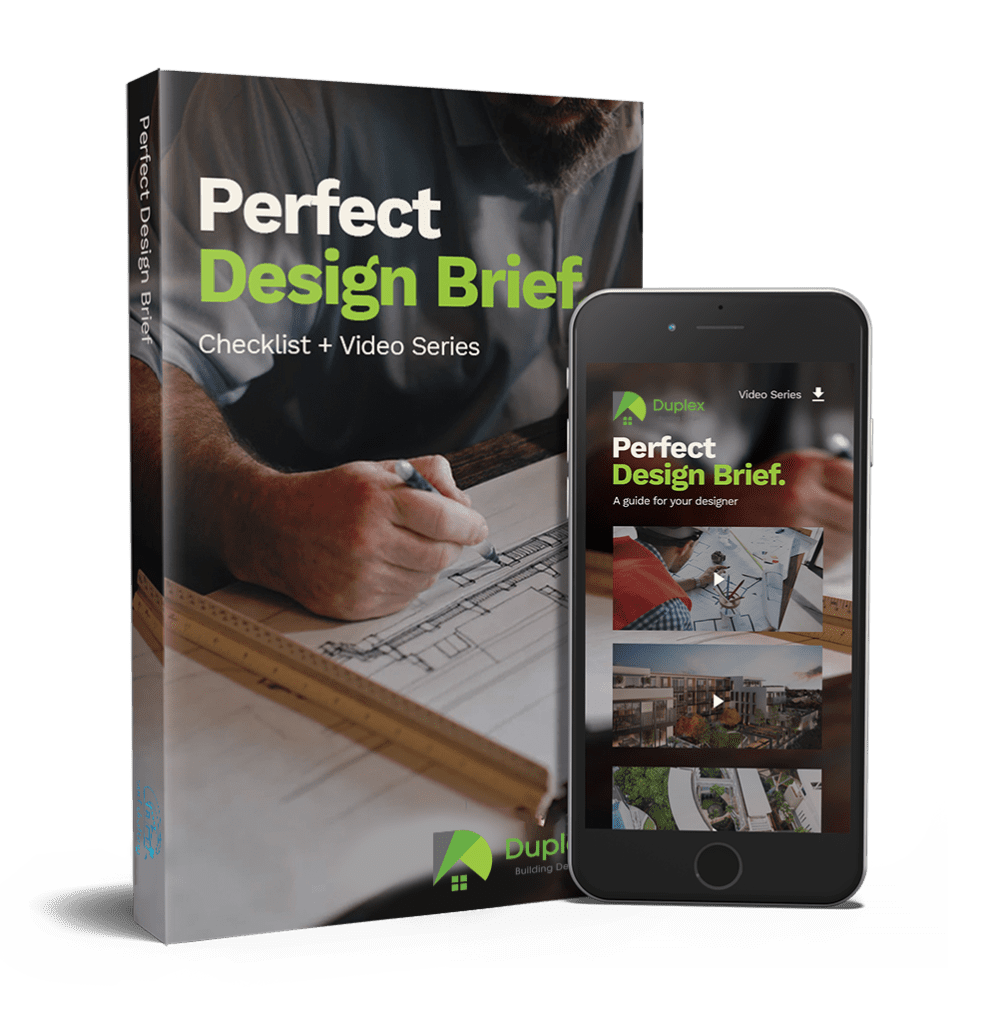 FREE DOWNLOAD
PERFECT DESIGN BRIEF
Get your FREE Checklist and 3 Part Video on "How To Prepare the Perfect Design Brief in less than 30 minutes"