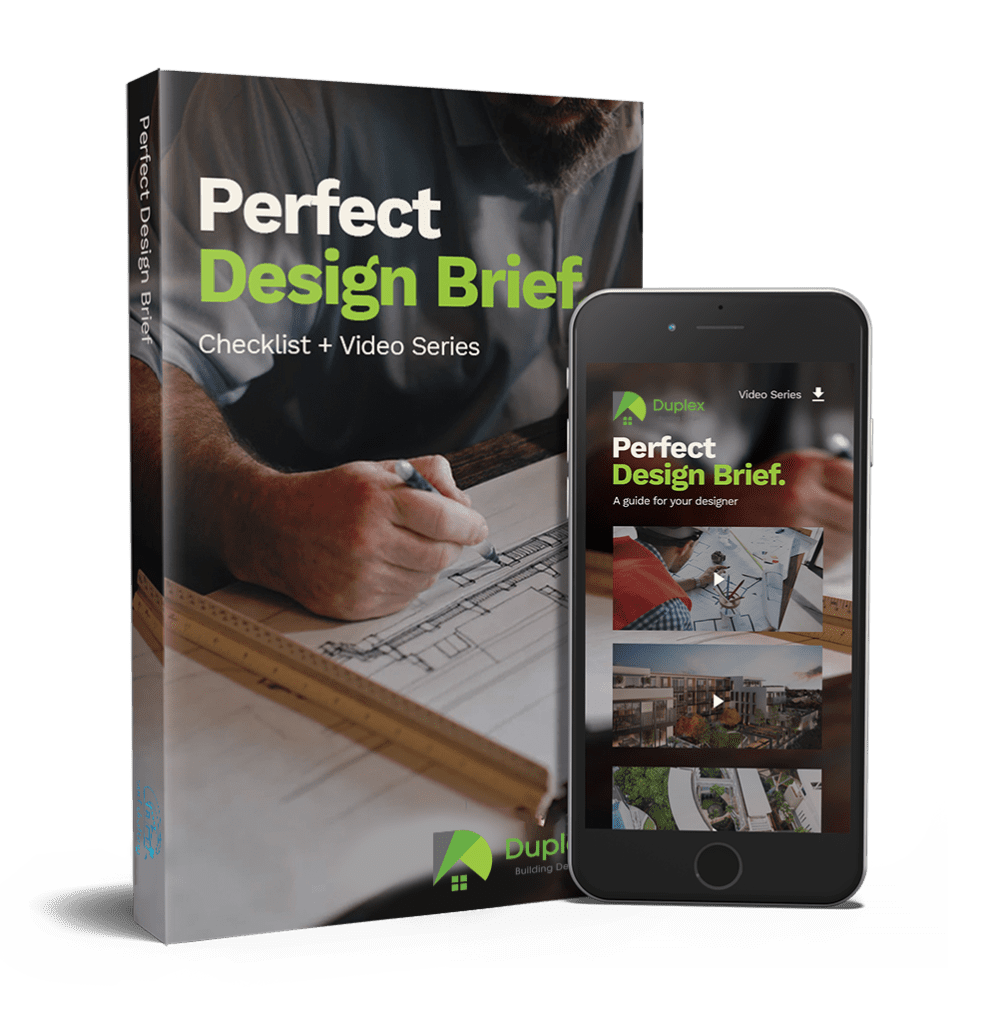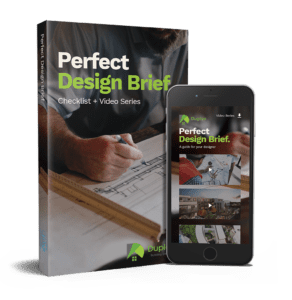 FREE DOWNLOAD
PERFECT DESIGN BRIEF
Get your FREE Checklist and 3 Part Video on "How To Prepare the Perfect Design Brief in less than 30 minutes"
Find Superior Building Design and Drafting Services at Duplex Building Design
When thinking about the functionality and design of your home, duplex, townhouse, granny flat, or other new construction, building design and drafting are one of the most important decisions you'll have to make. You or the residents of your new property will spend a significant amount of time within its walls, so the space must reflect the lifestyle, growth, and needs you have in mind. Building is a big step, and one that can feel overwhelming, but Duplex Building Design can help. Read more!
Create Inspiring New Homes with Our Experienced Duplex Home Designers
Residential developers and investors are always looking for an efficient way to generate more value from their properties, and the duplex home design is ideal for that purpose. As a building, it's already subdivided into separate units that maximise flexibility for your clients. If you're interested in learning more about how we can help you with creative and cost-effective duplex floor plans, continue reading below. Read more!
Duplex Building Design Provides Townhouse Designs And Floor Plans
Soaring property prices and high cost of land in some areas have obliged many new developers and homeowners to consider townhouse designs and floor plans that can accommodate terraced houses, separated from one another by a shared wall. This option allows the homeowner, for instance, to house elderly parents alongside them. Alternatively, owners may decide to rent out the second home for extra income. Read more!

Turn to Duplex Building Design for Dual-Living Home Designs 
Are you looking for an experienced company that created different dual-living home designs? Look to the trusted professionals at Duplex Building Design. With nearly 10 years' experience in the industry, our team possess the training and the skills to create a beautiful and comfortable dual home. Read more!
Let Us Help With Your Granny Flat Design
A granny flat can be a garage conversion or a separate, compact living space attached to the main house. This flat is also a space not just for granny. A granny flat can offer many advantages, from an extra income source, or as a space for working from home. Avoiding mistakes when planning your granny flat design can save you time and money. Read more!

Upgrade Your Property with House Extensions and Designs
As time passes, the number of people living in a house naturally increases, which is where house extensions and designs become a necessity. People have more children who then get older and require more space for themselves. Read more! 

Invest in Property with Residential Building Design
Residential building design is required when a homeowner decides to extend their current property or if a new investor is developing new properties. Either way, it requires an initial investment which will return at some point down the road. Read more!
We found Nathan and the team at Duplex Building Design great in bringing all our ideas into the design of our home in a timely and professional manner. We found them to be flexible in their approach and informative in relation to council building requirements as well as recommending products that suited our house plans and design. On the success of our house design we also used Duplex to design our small townhouse development and they were fantastic in all facets of the planning process
We used Nathan and his team at Duplex Building Design for our dual occupancy design at Oak Flats, we were very pleased with how professional Nathan was, he listened to our ideas and was able to gain approval in council with minimal fuss. The whole process was professional and smooth and will be coming back for our next investment project.
We were blown away by Nathan and the way he helped us with our renovation design and granny flat on our property at Cronulla. We had a bad experience with the previous designer so came into this process nervous, Nathan was professional and easy to communicate with, he helped us through each stage of the process from the initial design through to the council approvals. Our project is approved and we are looking forward to starting. We can't recommend Nathan and his staff more highly enough.
This was the first time we had plans drawn up and was not sure what to expect. Nathan was prompt and listened to what we wanted with our unit development and provided exactly what we asked for as well as two other options to show what could be achieved. We needed one small revision which was completed within 4 hours and we are extremely happy with the service. We will defiantly use Duplex Building Design again in the future.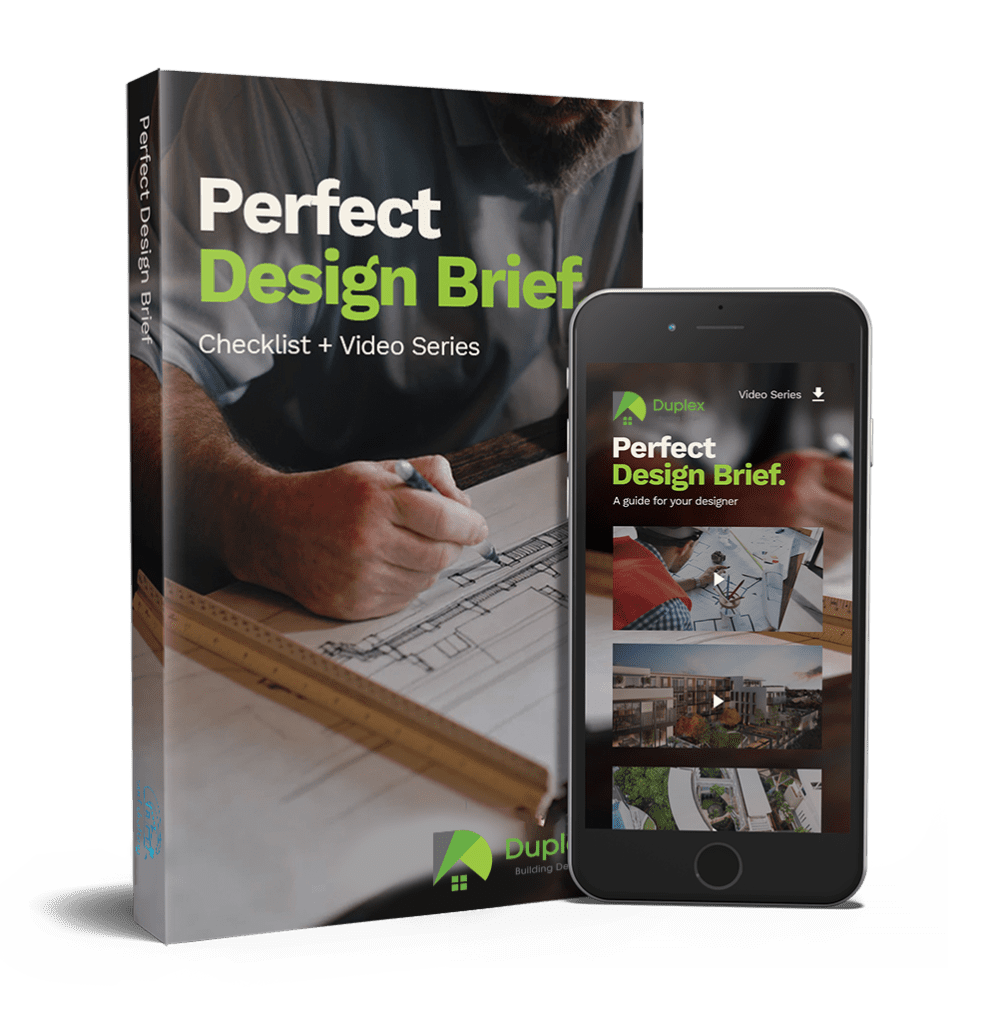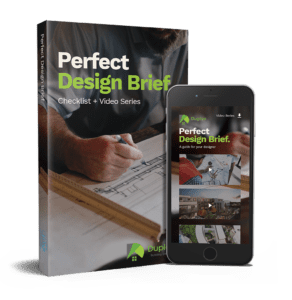 FREE DOWNLOAD
PERFECT DESIGN BRIEF
Get your FREE Checklist and 3 Part Video on "How To Prepare the Perfect Design Brief in less than 30 minutes"