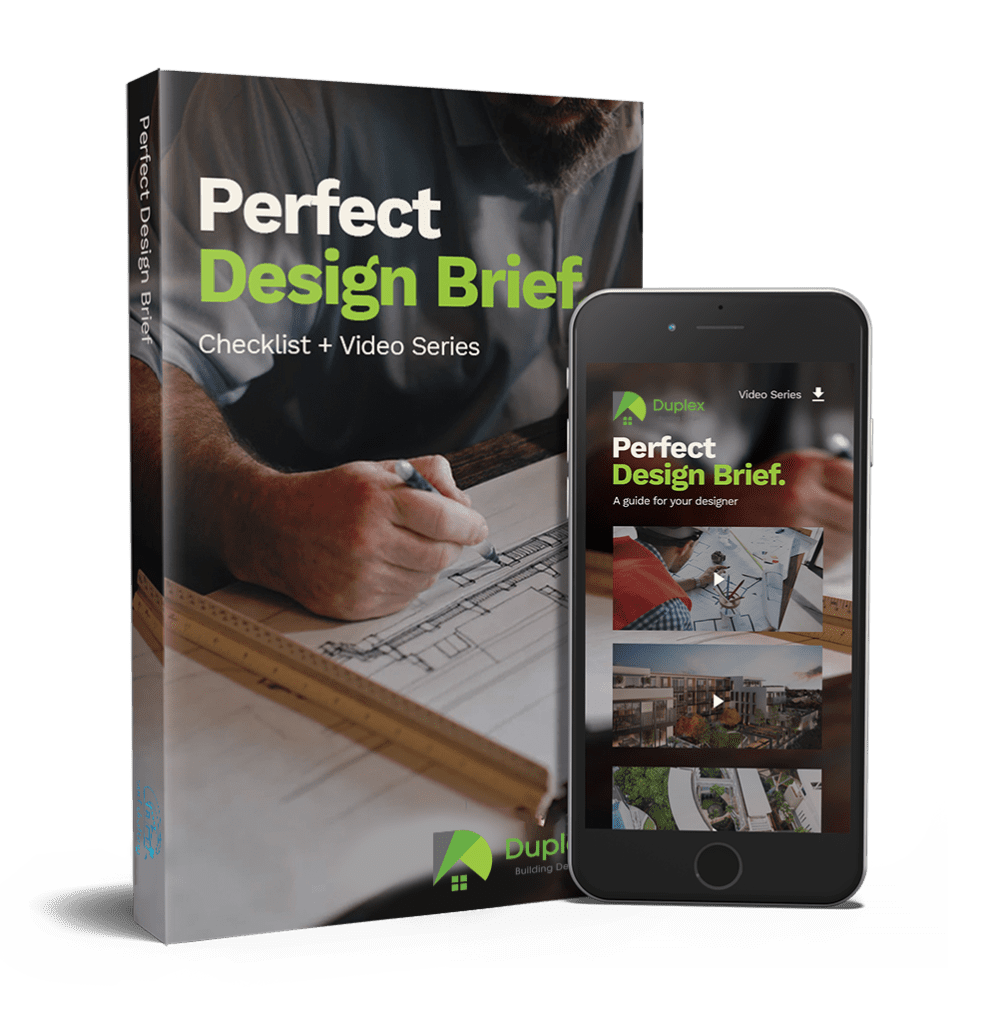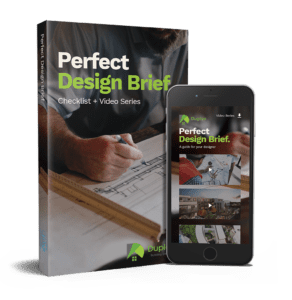 FREE DOWNLOAD
PERFECT DESIGN BRIEF
Get your FREE Checklist and 3 Part Video on "How To Prepare the Perfect Design Brief in less than 30 minutes"
Residential Building Design
Invest in Property with Residential Building Design
Residential building design is required when a homeowner decides to extend their current property or if a new investor is developing new properties. Either way, it requires an initial investment which will return at some point down the road.
Common Mistakes People Make Regarding New House Plans
Designing a new house is an exciting prospect. You're in total control of what your home will be like, which leads to mistakes. Also, your investment is on the line, which is a thought to keep in the back of your mind. The last thing you need is to mess up the project and waste your hard-earned money, but it still happens. 
Neglecting storage spaces.

Getting caught up in the excitement of designing your new master bedroom with its en-suite can lead you to forget about other needs of a home. Storage spaces such as closets and cabinets help keep the rooms clean and also increases the value of the property. 

Paying less attention to secondary bedrooms.

Because you know you're not going to spend time in these rooms, they tend to get little or no attention. At this point, you must remember that the room is still part of your house and requires the same effort as the master room. After all, these are the rooms where your guests will sleep. 

Ignoring the advice of your home designer.

Even though you might have an idea, it's not always practical. It's a great idea to use the expertise of a designer and allow them to advise you. They have years of experience, and that knowledge is priceless, so do consider it. 
The thrill of building your new home will always be present and may cause an error in judgement, so always consider the opinion of a designer and their house plan drafting services.
What You Can Expect from Duplex Building Design Regarding New Home Design
Whether you're looking at building a new home from the ground up or require extra space at your current property, there's a plan for you. 
We always put the needs of the client first. From the initial meeting, we listen to your requirements and desires, then try to accommodate as much of that as possible. Our team try to understand the way you live to help with the new home drafting. 

The team drafts a concept design based on the initial meeting, then look at the council requirements and environmental conditions that could potentially affect the construction process. We've got the software to create a 3D version of your plan to show building companies and approval authorities. 

Maximising your investment. We're aware that it takes time to save money and invest in a new home, which is why we're here to help. One of our goals is to take the stress away from you and make the process a smooth, painless one. Therefore, we stay within budget and ensure that we meet your requirements. 
About Duplex Building Design
We've been designing residential properties for eight years with staff experience of over 20 years in the industry. One of our pillars is customer service, and we always welcome your thoughts and ideas. We're reliable and professional and approved by local councils. 
Contact us for a stress-free, enjoyable experience of building your own home.
We found Nathan and the team at Duplex Building Design great in bringing all our ideas into the design of our home in a timely and professional manner. We found them to be flexible in their approach and informative in relation to council building requirements as well as recommending products that suited our house plans and design. On the success of our house design we also used Duplex to design our small townhouse development and they were fantastic in all facets of the planning process
We used Nathan and his team at Duplex Building Design for our dual occupancy design at Oak Flats, we were very pleased with how professional Nathan was, he listened to our ideas and was able to gain approval in council with minimal fuss. The whole process was professional and smooth and will be coming back for our next investment project.
We were blown away by Nathan and the way he helped us with our renovation design and granny flat on our property at Cronulla. We had a bad experience with the previous designer so came into this process nervous, Nathan was professional and easy to communicate with, he helped us through each stage of the process from the initial design through to the council approvals. Our project is approved and we are looking forward to starting. We can't recommend Nathan and his staff more highly enough.
This was the first time we had plans drawn up and was not sure what to expect. Nathan was prompt and listened to what we wanted with our unit development and provided exactly what we asked for as well as two other options to show what could be achieved. We needed one small revision which was completed within 4 hours and we are extremely happy with the service. We will defiantly use Duplex Building Design again in the future.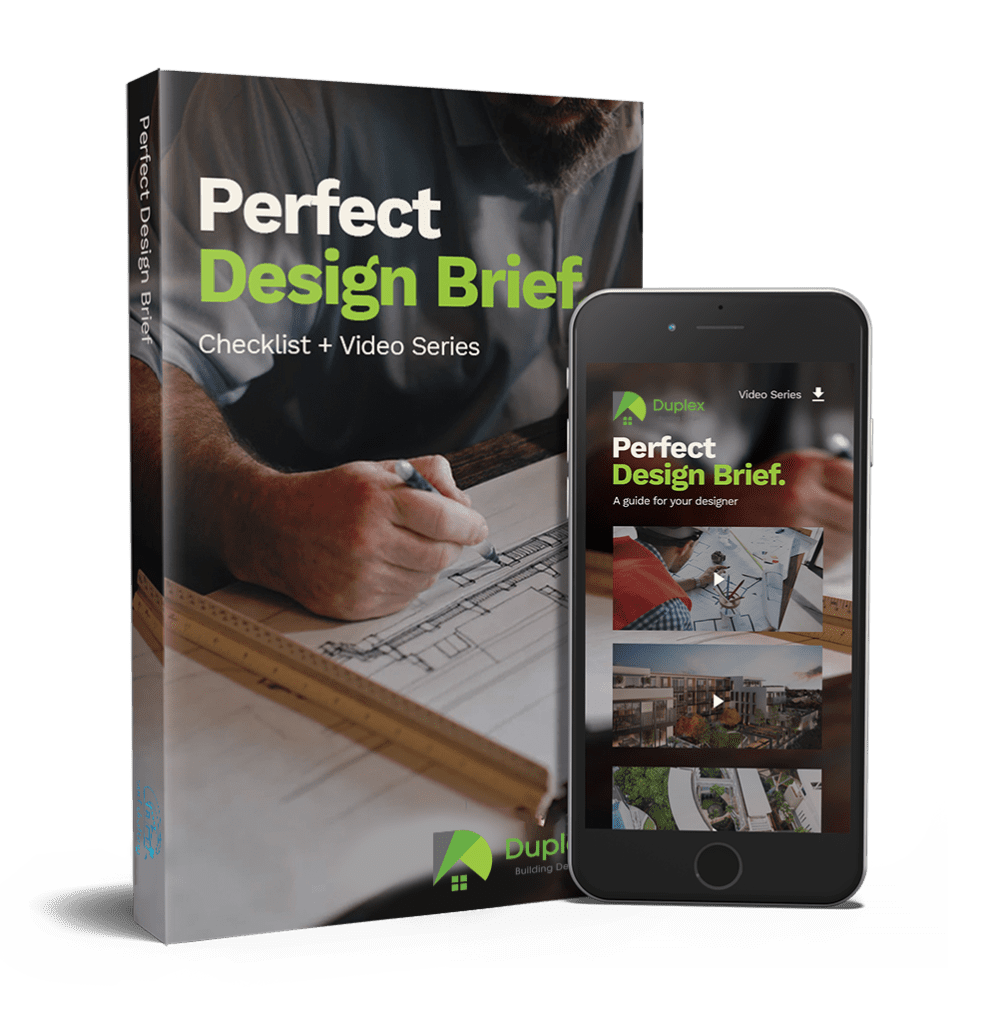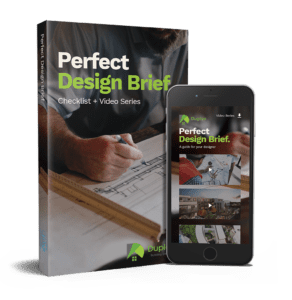 FREE DOWNLOAD
PERFECT DESIGN BRIEF
Get your FREE Checklist and 3 Part Video on "How To Prepare the Perfect Design Brief in less than 30 minutes"