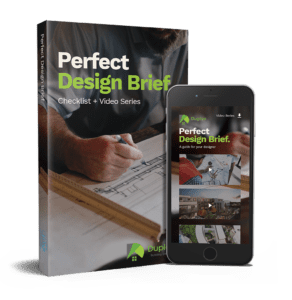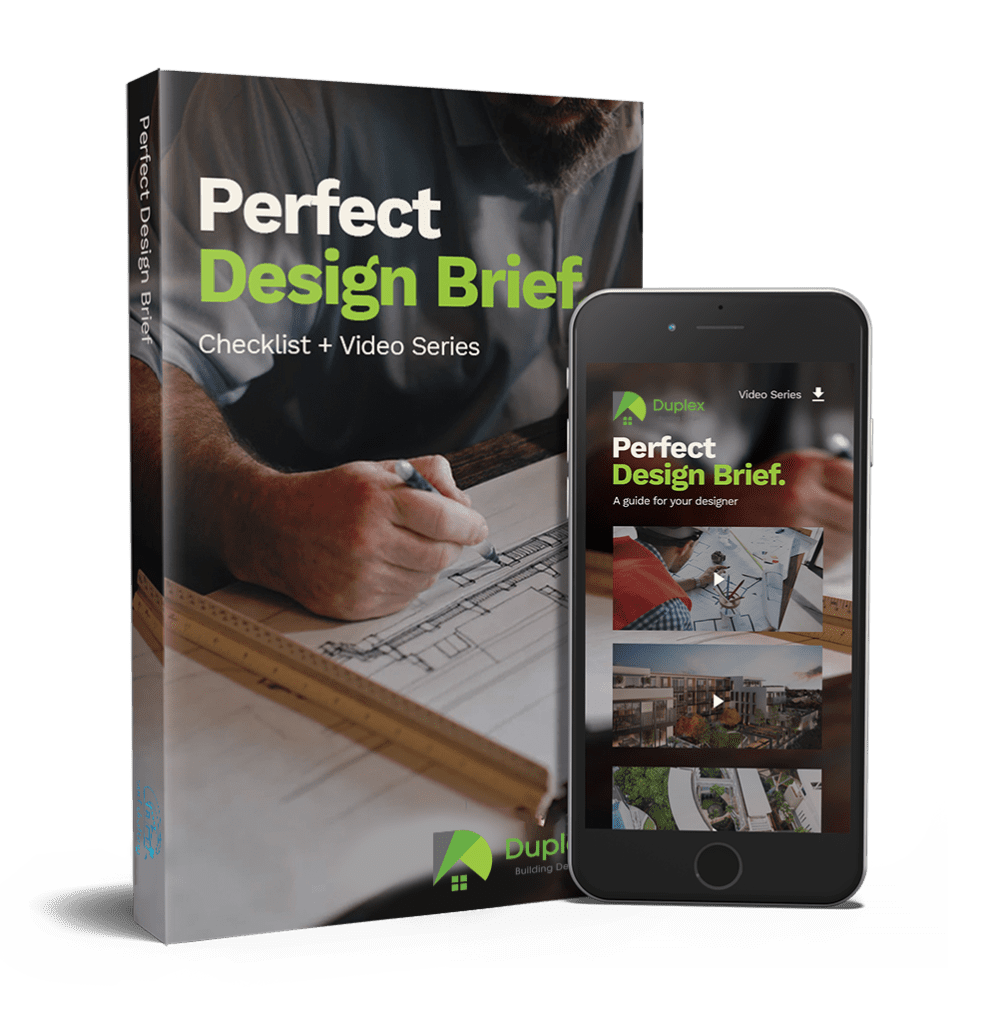 FREE DOWNLOAD
PERFECT DESIGN BRIEF
Get your FREE Checklist and 3 Part Video on "How To Prepare the Perfect Design Brief in less than 30 minutes"
Let Us Help With Your Granny Flat Design
A granny flat can be a garage conversion or a separate, compact living space attached to the main house. This flat is also a space not just for granny. A granny flat can offer many advantages, from an extra income source, or as a space for working from home. Avoiding mistakes when planning your granny flat design can save you time and money. 
Here are some tips you can follow to ensure that your granny flat gains approval. It's best to avoid common mistakes, leaving the process stress-free. Do it right and save time and money.
Tips Regarding Granny Flat Plans
To ensure that your new living space adds value to your current home, there are certain tips you could adopt to allow yourself spacious storage solutions which unlock the value of your home.
Add a seamless connection between your existing house and the extension. Use analogous building material and add a path that connects the extension to the main house, for example. 

Add smart storage solutions to maximise on space. These include adding a cupboard to hide the washer and dryer, making use of storage under the beds, and adding wall alcoves in the shower for storage. 

Consider the granny flat floor plans available that can offer you spacious living space. Such spaces can also include large glass windows and doors, allowing natural light to enter. Adding mirrors and using specific paint colours will create the illusion of more space.
A granny flat can add much-needed living space for your teenagers, or it can serve as a home office or a rental. However, doing it right can add top equity to your property. 
Common Mistakes People Make With Granny Flat Approvals
Before starting with the foundations, there are some common mistakes you can avoid by doing your research. If you slip up at this stage, you could lose a great deal of money. 
Follow government regulations. Different states apply different conditions. Before building, consult your local authority about rules relating to height, the number of granny flats allowed on the property, the total area the construction will cover, the neighbours' right to light, as well as the purpose of the granny flat. For instance, in states such as Brisbane, Melbourne, and Adelaide, only a dependent person or immediate family member/s can be accommodated in a granny flat. In other parts of Australia, such as in the Northern Territory, Tasmania, and Western Australia, you can rent out the second dwelling to generate income. In New South Wales, to add a granny flat, the lot size should be a minimum of 450m

2

, and the extension a maximum of 60m

2

. 

Do your research and plan well. Consider how much the build will cost; whether it will be affordable, and whether it will add to the resale value of your property. Also, research your builder by considering reviews and past projects completed. 

Understand how long the approval will take. In NSW, the approval will take 20 months; however, you need to ensure that the plans meet the design requirements. 
Before constructing your flat, first consider whether you can use the extension for the function of your choice and whether your application will be approved, based on the space required; also, whether the build will be within your budget. 
Why You Should Use Duplex Building Designs
Many different building designers are available. However, it is difficult to find designer with a good grasp of the local authority regulations. Such a local authority must ensure approval, offering a functional and modern design that suits your needs. Therefore, consider Duplex Building Designs. Based in Wollongong, we offer our services in Sydney, Illawarra, and the South Coast. Contact us for your next project, for a stress-free experience.
We found Nathan and the team at Duplex Building Design great in bringing all our ideas into the design of our home in a timely and professional manner. We found them to be flexible in their approach and informative in relation to council building requirements as well as recommending products that suited our house plans and design. On the success of our house design we also used Duplex to design our small townhouse development and they were fantastic in all facets of the planning process
We used Nathan and his team at Duplex Building Design for our dual occupancy design at Oak Flats, we were very pleased with how professional Nathan was, he listened to our ideas and was able to gain approval in council with minimal fuss. The whole process was professional and smooth and will be coming back for our next investment project.
We were blown away by Nathan and the way he helped us with our renovation design and granny flat on our property at Cronulla. We had a bad experience with the previous designer so came into this process nervous, Nathan was professional and easy to communicate with, he helped us through each stage of the process from the initial design through to the council approvals. Our project is approved and we are looking forward to starting. We can't recommend Nathan and his staff more highly enough.
This was the first time we had plans drawn up and was not sure what to expect. Nathan was prompt and listened to what we wanted with our unit development and provided exactly what we asked for as well as two other options to show what could be achieved. We needed one small revision which was completed within 4 hours and we are extremely happy with the service. We will defiantly use Duplex Building Design again in the future.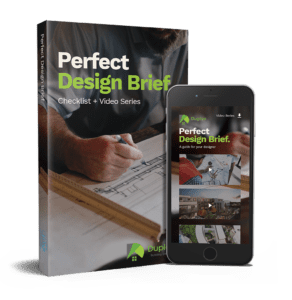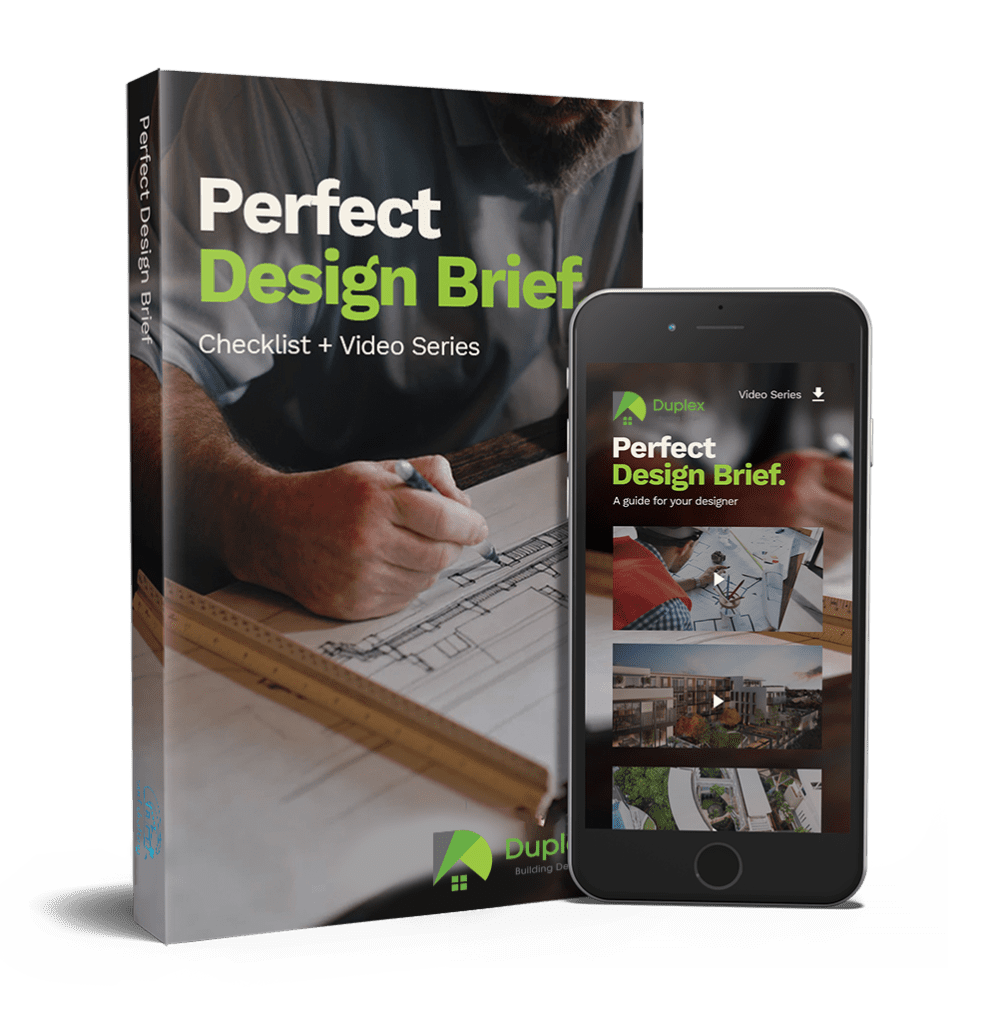 FREE DOWNLOAD
PERFECT DESIGN BRIEF
Get your FREE Checklist and 3 Part Video on "How To Prepare the Perfect Design Brief in less than 30 minutes"