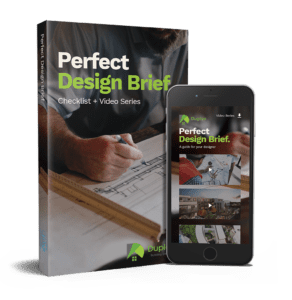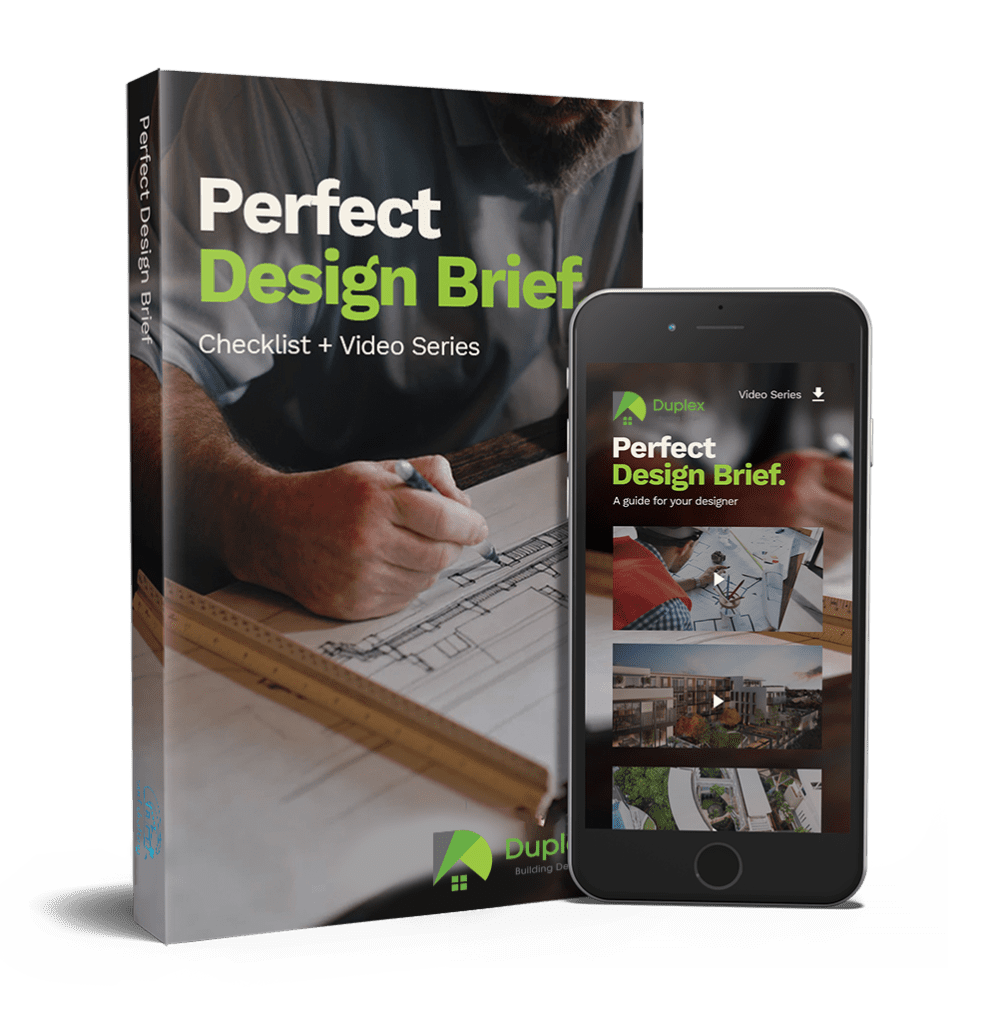 FREE DOWNLOAD
PERFECT DESIGN BRIEF
Get your FREE Checklist and 3 Part Video on "How To Prepare the Perfect Design Brief in less than 30 minutes"
Professional Building Design and Drafting Services in the Leppington
Whether you are considering building a Duplex, Dual Occupancy, Town house or perhaps a granny Flat for an elderly relative or for investment, you need the necessary approvals from your Camden Council or a Private Building Certifier. Drawing up house plans that get you the approval can be a tough job for an amateur. That is where a skilled team of building designers come in. At Duplex Building Design, we are equipped to meet your needs with our professional drafting services in Leppington.

World class design services we offer affordable and a cost effective services. We are not the cheapest, but always remember you are paying for expertise and experience on development projects.

Decades of design and planning experience especially around investment and development projects. We have a strong knowledge of council controls and CDC SEPP controls.

Quality Building Design and will not only satisfy your requirements but also meet local Council and State Regulations.
Our Design team is on hand to provide assistance at each step of the way, we are focused on making sure that you are satisfied with the delivery of your project.
We have a strong system for communication so your project is seamless.
Your Ideal Drafting Partner
If you are looking for an affordable and reliable building design and drafting service in Camden Council Area, we at Duplex Building Design are well suited professionals to work with. Call us at our phone number 02 4209 3003 today or send us an email at [email protected] to get started.
Building Design and Drafting specialists in providing Residential Building Design and drafting in Leppington. Our services include.

Duplex and Dual Occupancies
Quality individual Designs for Duplexes by qualified Building Designers.
Townhouse & Multi Residential Design
Townhouse, Villas, Multi Residential, Terraces building design for investors, developers and builders.
Granny Flats & Manor Houses
CDC plans and documentation for Granny Flats and Manor Houses.


Development Application Drawings
Council Development Application Drawings and CC (Construction Certificate)


Complying Development Approvals
Custom designs and CDC plans approvals for Granny Flats, Duplexes, Manor Houses and Terraces

Approval Administration
Our admin team can lodge and manage all DA/CC + CDC on your behalf.


Feasibility
Analysis
Our team can do a preliminary planning assessment on your site before your purchase to determine what can be done and the yield on the site. We can also prepare a feasibility study

Detailed CAD Plans
We use state of the art 3D software. All documentation is detailed to the highest standard to ensure minimal discrepancy from the builders on site

Manage All
Consultants
Our admin team manage all consultants engagement.
If you have any questions, please do not hesitate to send us a message.
Shop 1, 314 Windang Road
Windang NSW 2528
We found Nathan and the team at Duplex Building Design great in bringing all our ideas into the design of our home in a timely and professional manner. We found them to be flexible in their approach and informative in relation to council building requirements as well as recommending products that suited our house plans and design. On the success of our house design we also used Duplex to design our small townhouse development and they were fantastic in all facets of the planning process
We used Nathan and his team at Duplex Building Design for our dual occupancy design at Oak Flats, we were very pleased with how professional Nathan was, he listened to our ideas and was able to gain approval in council with minimal fuss. The whole process was professional and smooth and will be coming back for our next investment project.
We were blown away by Nathan and the way he helped us with our renovation design and granny flat on our property at Cronulla. We had a bad experience with the previous designer so came into this process nervous, Nathan was professional and easy to communicate with, he helped us through each stage of the process from the initial design through to the council approvals. Our project is approved and we are looking forward to starting. We can't recommend Nathan and his staff more highly enough.
This was the first time we had plans drawn up and was not sure what to expect. Nathan was prompt and listened to what we wanted with our unit development and provided exactly what we asked for as well as two other options to show what could be achieved. We needed one small revision which was completed within 4 hours and we are extremely happy with the service. We will defiantly use Duplex Building Design again in the future.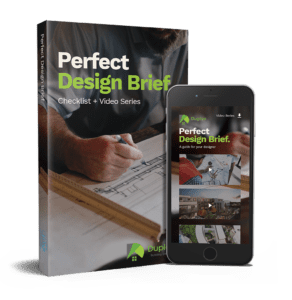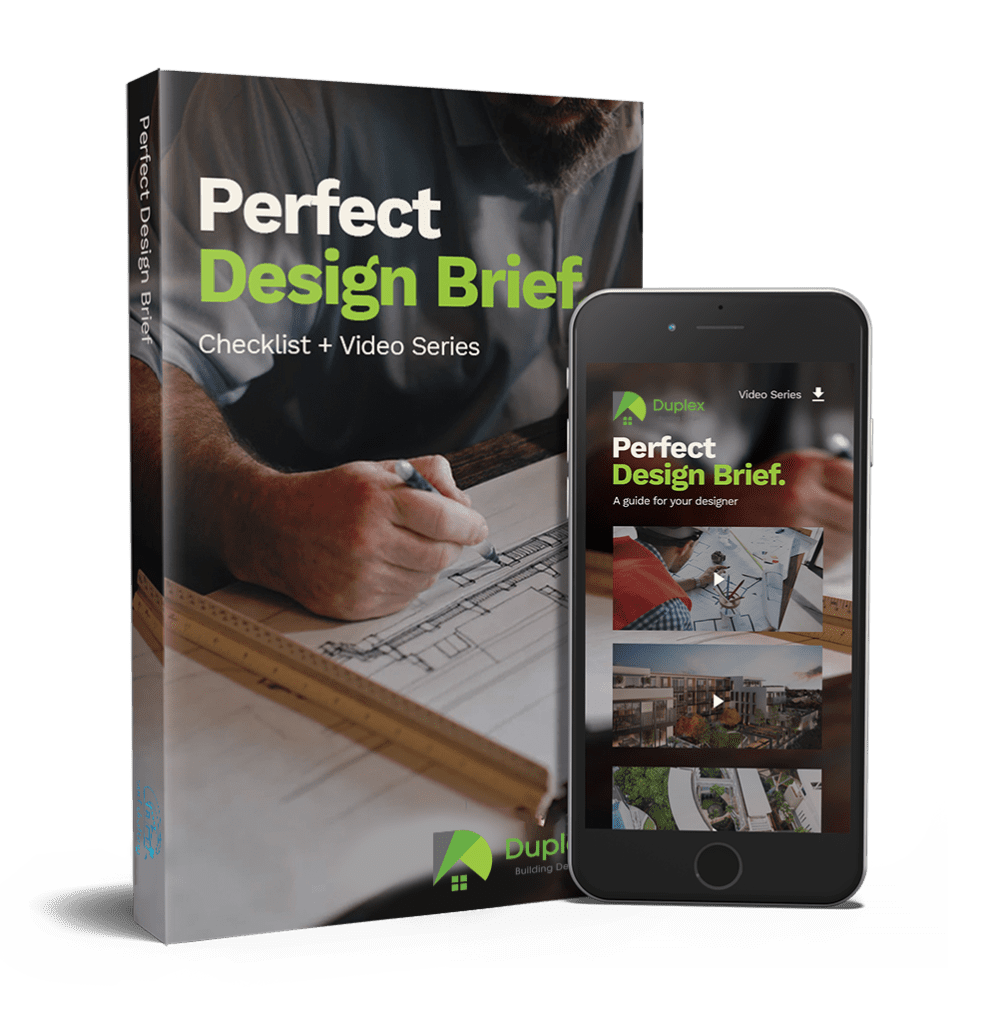 FREE DOWNLOAD
PERFECT DESIGN BRIEF
Get your FREE Checklist and 3 Part Video on "How To Prepare the Perfect Design Brief in less than 30 minutes"