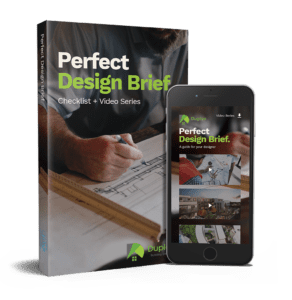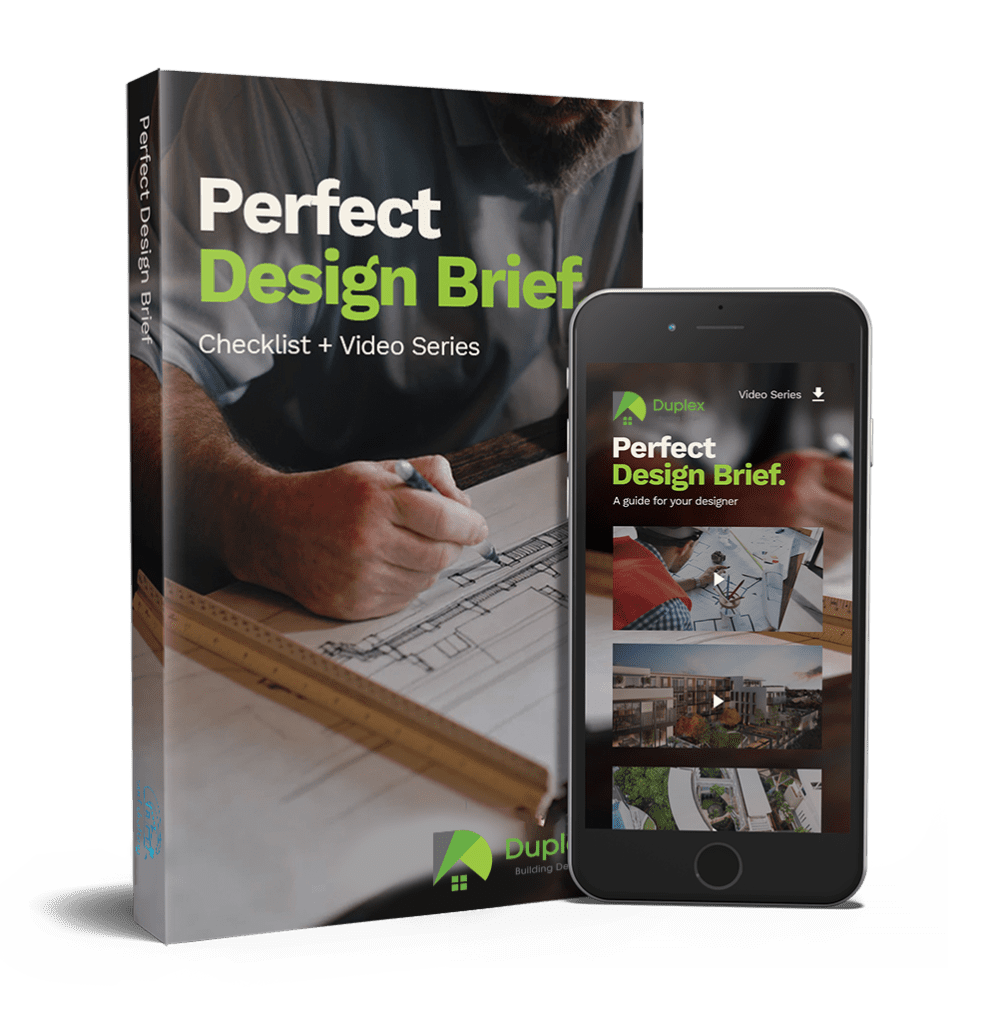 FREE DOWNLOAD
PERFECT DESIGN BRIEF
Get your FREE Checklist and 3 Part Video on "How To Prepare the Perfect Design Brief in less than 30 minutes"
Building Design and Drafting
Find Superior Building Design and Drafting Services at Duplex Building Design
When thinking about the functionality and design of your home, duplex, townhouse, granny flat, or other new construction, building design and drafting are one of the most important decisions you'll have to make. You or the residents of your new property will spend a significant amount of time within its walls, so the space must reflect the lifestyle, growth, and needs you have in mind. Building is a big step, and one that can feel overwhelming, but Duplex Building Design can help. 
Advantages of Using Professional Building Design Services
Professional building design and architecture offers numerous advantages when it comes to custom home construction. Your building designer is a trained professional who works specifically on the planning and design of buildings. From all-in-one professional advice to superior company-to-client collaboration, here are some of the benefits of our professional building design service.
Better design. We focus on delivering creative and exciting spaces that tie in with your needs and work with the natural elements of the surroundings and site – all while factoring in schedules, budgets, building codes, and more.
Creative solutions. We have ample experience creating large, functional spaces with smaller budgets, which we accomplish through innovative solutions to complex problems. We expect the unexpected and know that issues arise with almost any project, and we have a variety of strategies to counter that.
Ease and convenience. Building is an involved process. Hiring an architectural drafting company can give you the peace of mind you need by simplifying difficult decisions. Our trusted consultants work as a team to keep the project moving forward and minimise your stress.
Avoiding errors. When it comes to building design, a lack of experience can easily lead to design errors. Planning and having well-detailed ideas can save time and energy in the long run. Through experience and continued education, we stay up to date on the latest information and bring this knowledge to every client project. 
Other Projects We Provide Building Design Drafting Services For
We are a building design company offering a range of services, including duplex, dual occupancy, townhouse, and new home construction, as well as renovation design. Here is a closer look at some of our services.
Duplexes and dual occupancies. If you need a custom design for your duplex or dual occupancy, we'll work with you to learn your requirements and prepare a custom design concept plan to get quotes from your builder. Double your income and equity growth with a duplex or dual occupancy building designed by us.
New homes. If you have purchased a block of land or you want to knock down your ageing home and rebuild, we can provide you with a custom design while ensuring maximum ROI, staying on budget, and meeting all your requirements. We pride ourselves on open and efficient living spaces to suit a wide range of budgets.
Extensions. New builds aren't all we do. We also offer extension design to give you the additional living space you need. Whether you want to create extra spaces or reconfigure existing spaces, you can add onto your home, either on the ground floor or by adding a second storey. Either way, we can help.
Common Mistakes People Tend to Make Regarding Home Building Design
Houses are where people relax, eat, sleep, entertain guests, study, work, and much more. Considering how vital a home is to its inhabitants and how much it influences their lives, it's essential to give plenty of thought and care to its design. Our architectural services ensure the best possible plan for you by avoiding these common mistakes.
Disregarding storage space. Not having enough storage space is one of the most common complaints in the configuration of any home. Storage space should not be an afterthought; instead, it is something that should be planned out from the start to give the home's occupants the most convenient and functional setup.
Not including enough windows. Never underestimate the reviving effects of the sun's natural morning light and a breeze of fresh air. Strategically placed windows, and enough of them can make all the difference in how a home looks and feels.
Overlooking site conditions. Designing a building without considering the different aspects of the site itself, such as how the sun moves or where the wind comes from, can be a waste of money and land value. The planning should be done around the position of the sun. If there is a source of noise adjacent to the site, then a buffering space or some trees could help.
About Us
Duplex Building Design has been operating for nearly 10 years with offices in Wollongong, Kiama, and Austral in Western Sydney. Our drafting services include new homes, duplexes, dual occupancy, multi-residential, townhouses, granny flats, and more. For quality building design, you can trust, contact us for a free quote.
We found Nathan and the team at Duplex Building Design great in bringing all our ideas into the design of our home in a timely and professional manner. We found them to be flexible in their approach and informative in relation to council building requirements as well as recommending products that suited our house plans and design. On the success of our house design we also used Duplex to design our small townhouse development and they were fantastic in all facets of the planning process
We used Nathan and his team at Duplex Building Design for our dual occupancy design at Oak Flats, we were very pleased with how professional Nathan was, he listened to our ideas and was able to gain approval in council with minimal fuss. The whole process was professional and smooth and will be coming back for our next investment project.
We were blown away by Nathan and the way he helped us with our renovation design and granny flat on our property at Cronulla. We had a bad experience with the previous designer so came into this process nervous, Nathan was professional and easy to communicate with, he helped us through each stage of the process from the initial design through to the council approvals. Our project is approved and we are looking forward to starting. We can't recommend Nathan and his staff more highly enough.
This was the first time we had plans drawn up and was not sure what to expect. Nathan was prompt and listened to what we wanted with our unit development and provided exactly what we asked for as well as two other options to show what could be achieved. We needed one small revision which was completed within 4 hours and we are extremely happy with the service. We will defiantly use Duplex Building Design again in the future.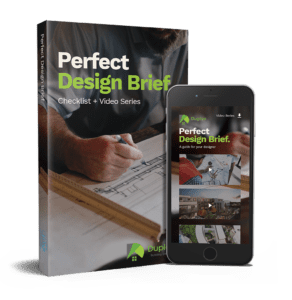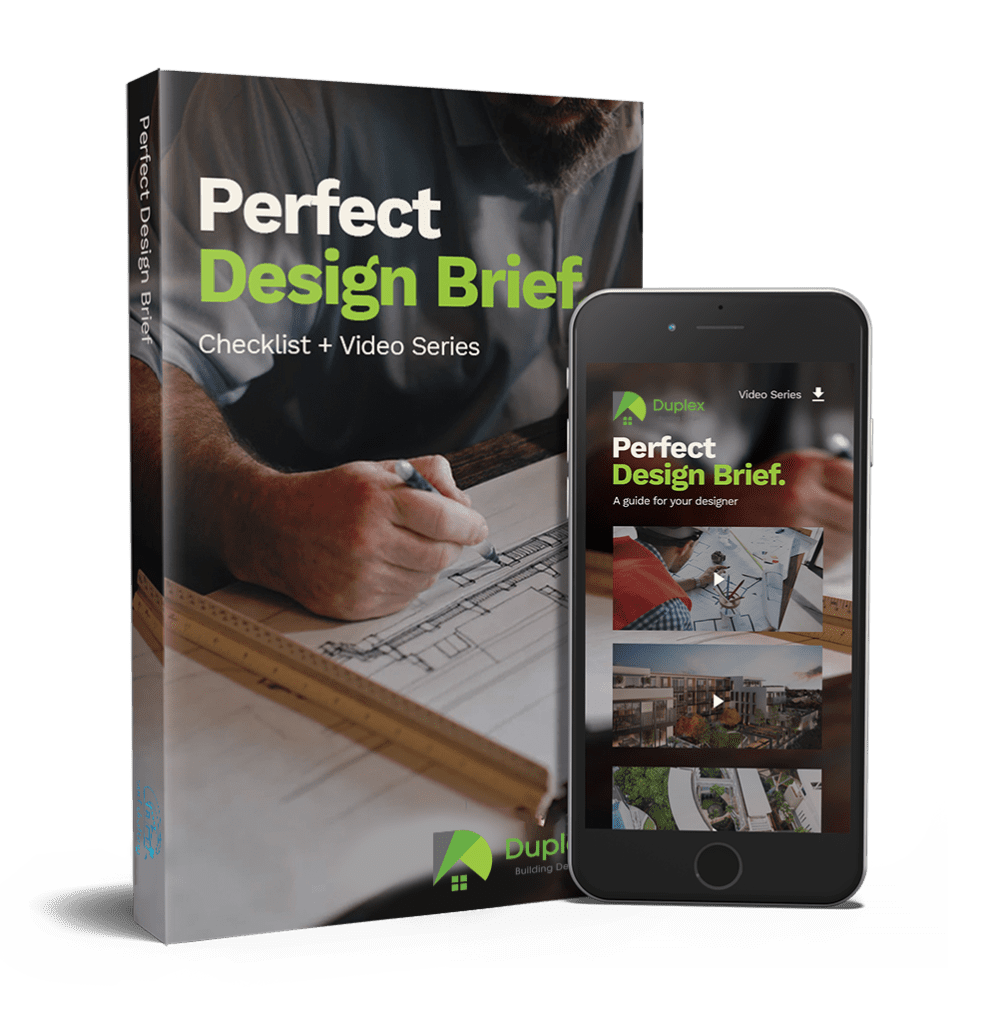 FREE DOWNLOAD
PERFECT DESIGN BRIEF
Get your FREE Checklist and 3 Part Video on "How To Prepare the Perfect Design Brief in less than 30 minutes"